Join the Lab Series Affiliate Programme
Lab Series Skincare for Men has long understood that men require products formulated specifically for them.

For decades men have come to rely on Lab Series for formulas powered by technology, backed by scientific research and reinforced by years of success in addressing men's skincare and grooming needs.
• PRO LS All-in-One Face Treatment which offers four essential skincare benefits in one simple step.
• LAB SERIES Clean, Shave and Treat lines for simple and results oriented products. In addition our Body line with advanced formulations fits any lifestyle.
• MAX LS is our high end anti-ageing system with advanced technology which slows the rate skin appears to age.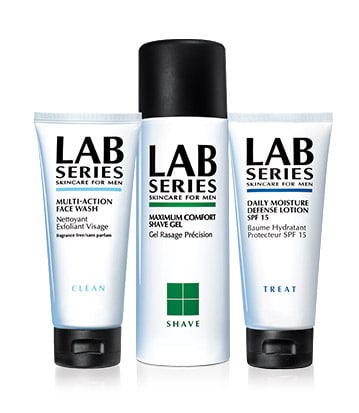 THE BENEFITS
• 12% Baseline offer
• Increased Commission opportunities available 30 Return days
• Attractive ongoing free delivery & sample offer with all orders
HOW TO JOIN
• Click to apply now and fill out the simple form, in association with Rakuten LinkShare, a leading UK affiliate network.
• Our dedicated team will then take a look at your website or blog to ensure it is suitable for our brand and will be in contact to let you know if you application has been successful.