How To Shop Our Site
Ordering: how to shop
Follow these steps for an easy, convenient, and secures shopping experience.
Step 1: adding an item to your basket
Find the item you desire by either going through the category pages, or using on-site search.
Once you've found the product you want, select the size or shade you desire, and add the quantity of the product you want (you can add up to 6 of each item).
Click BUY NOW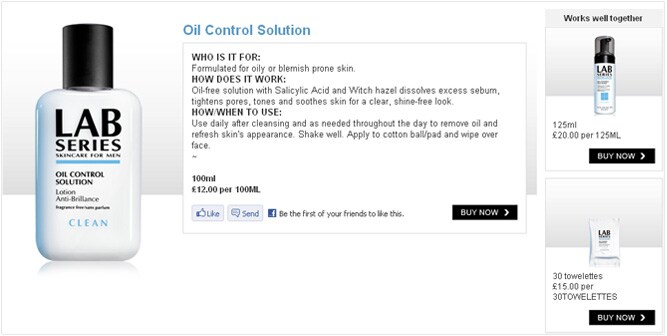 Step 2: the shopping basket
This is where you check the products in your basket are correct, and have the option to change the quantities you're ordering (to delete a product change the quantity to 0). This is also where you can add in an offer-code if you have one.
If you make any changes to your order, click the update button to re-calculate the purchase amount.
To continue to purchase, click the blue CONTINUE CHECKOUT button.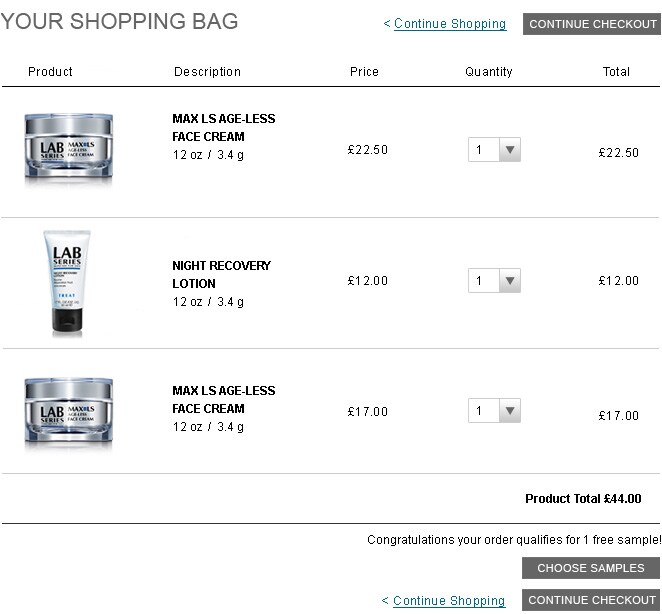 Step 3: order details
The next page will ask you to sign in (or register), and then provide billing and delivery address details. If you have already saved these in your Account Profile you won't have to fill them out again.
Here you will also be asked to choose one of our 5 delivery methods, and have the option to gift-wrap your order.
Step 4: confirmation
Once you've confirmed your order you will see a confirmation page that gives you your unique WorldPay reference number and the total sum deducted from your credit or debit card account.
You can print this page for your reference, or alternatively wait until you receive this information in an email titled "Thank you for your Lab Series order". The email will show all details of items purchased, delivery addresses, delivery options and packaging options, which you can keep for your records.
If you have any questions, please call Customer Services on 0808 281 0233.
It's really that easy. So, are you ready? Then click here to start shopping.
Internet Browser Requirements
Our site works best with Internet Explorer 8.0 and above on PCs.
We also support Firefox 3 and above for PCs and Macs, Safari 3.0 on Mac only and Google Chrome.
Optimal Monitor Settings
This site is best viewed with Internet Explorer 8.0 or higher and a minimum monitor resolution of 1024 x 768. Please note that monitors display colours differently based upon their settings.
Please feel free to email us with questions about specific colours, and we'll be happy to provide you with any additional information we have available.
Create An Account
To register and create your Account Profile, click here.
By registering with us, you can take advantage of exclusive shopping offers, new product launches, tips & advice and more.
Membership Benefits
As a registered member you will receive exclusive benefits just for you:
Exclusive Offers – reserved just for our registered members.
New Product News – you can receive email newsletters highlighting what's new at labseries.co.uk. Be the first to know about product launches, exciting new trends, online shopping offers and more.
Fast Checkout –by storing your billing and delivery address information labseries.co.uk can make shopping quicker and easier.
Order Tracking – to keep you up-to-date with exactly where your purchase is, and when it will arrive with you.
Order History – to make it easy to re-order from past purchases.
At labseries.co.uk we respect your privacy. We will never give your personal information to anyone unless you request that we provide it.